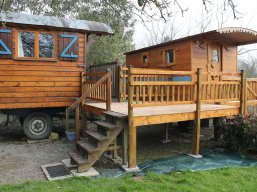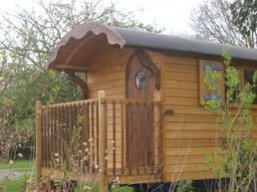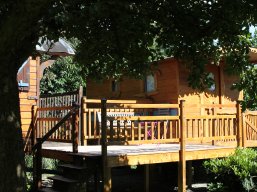 Granny
Granny, or perhaps one should say "The Grannies" is a place with two small trailers.
The first has been manufactured in the north as Jonagold, "all wood". A wooden folding table specially designed for this small space, 2 seater sofa, a small kitchenette (tableware, hotplates, fridge, sink) and a bathroom with sink wood, shower and toilet ... all this to share with the second (origin Lyon), which itself offers only sleeping, and a small storage area (no water) ... Its original exterior finish, the door in two wings and its interior warm and comfortable, makes a caravan pleasant insulated with wood wool...
Both trailers are ideal for two couples or a small family with a baby ... , for 2 to 4 even 5 persons ...